Twelve Sky, often referred to as 12 Sky, is a massively multiplayer online role-playing game (MMORPG). It is Korean developer Alt1's first released game set in the Oriental Fantasy universe launched in its home market in 2004. Aeria Games announced Twelve Sky Closed Beta on September 5, 2007.  The Closed Beta date was set to be on September 18, 2007. Twelve Sky then went into Open Beta on October 12, 2007. AeriaGames announced the closing of the game on April 6 on their forums. The game officially closed on April 30, 2010 with their item mall closing on April 13, 2010.
Finally there is only the Korean Version of the developer Alt1 active and playable.
[You must be registered and logged in to see this link.]
As with other MMORPGs, players control a character avatar within a game world, exploring the landscape, fighting monsters, completing quests and interacting with NPCs or other players.Twelve Sky does not require the player to pay for a subscription.
Each player can have 3 characters on a single account, with multiple accounts possible. To enter the game, the player must select a server. Each server acts as an individual copy of the game world and players can enter them freely with any character. Servers are all Player versus player (PvP) where open combat among players is common while including all aspects of Player versus environment (PvE) where players can defeat monsters and complete quests. On any server a player may create characters belonging to only a single faction; Guanyin,Fujin or Jinong on any single account.
To create a new character players must choose between the factions of Guanyin,Fujin or Jinong. Player can also choose gender and hair style/color and their avatar's name. Each faction has a unique appearance and set of skills available to them and players much choose their play style based on the attributes of the separate factions.
(Wikipedia)
Twelve Sky Korea:
[You must be registered and logged in to see this link.]
The three Factions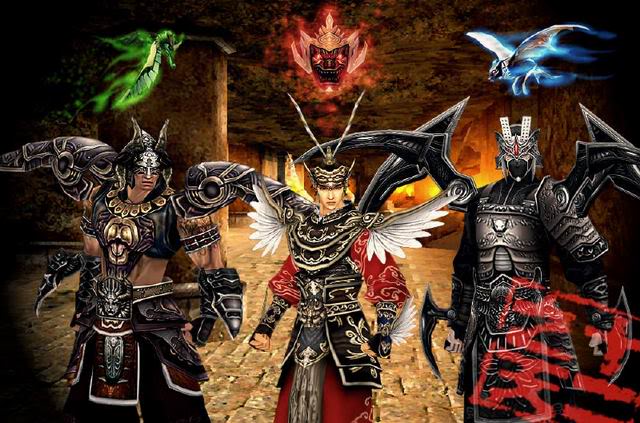 In 12 Sky there are three different factions. Fujins, Guanyins and Jinongs.
Guanyins
The Guanyin faction is a well balanced clan. Noble in heart, they are
often underestimated by those who think they do not have the will to
be devastating fighters. However, they're the most well balanced
fighters when compared to the other factions. Proficient in all weapons,
the Guanyin are just as well suited with a blade as they are with using their fists.
Guanyins are not as fast as the Fujins but faster than the Jinongs while they
are not as strong as the Jinongs but stronger than the Fujins.
Jinongs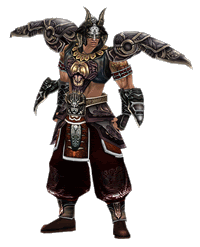 The Jinong faction is by far the strongest of all the factions. Their damage
increases dramatically according to strength, and the difference becomes
huge as they level up. In terms of stats alone, they are the most powerful characters!
While mighty as the ox, the Jinong is slow of foot when it comes to running.
To supplement this drawback, the Jinong actually have a special form of
martial arts that increases their speed. If you like, the Jinongs are the
BRUTE force fighters of 12Sky.
Fujins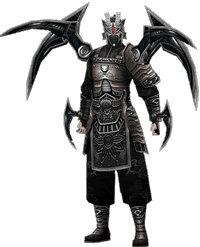 The Fujin faction is the master of the double-edged swords. While they
have the lowest defense, health, and chi when compared to other factions,
They are the fastest among the three factions, making them very desirable.
---
Permissions in this forum:
You
cannot
reply to topics in this forum